W E L C O M E
The Psy/Changeling-world is a book series in an alternative universe written by author Nalini Singh. The latest installment of the book series, Allegiance of Honor, was released in June '16. Her next installment has not been announced yet.
This wiki is under construction. If you read the books, too, feel free to join wikia.com and start editing the articles! It's hopefully going to become the online equivalent to the Psy/Changeling-bible Nalini often refers to!
If you want to further discuss the books, join the board.
B O O K S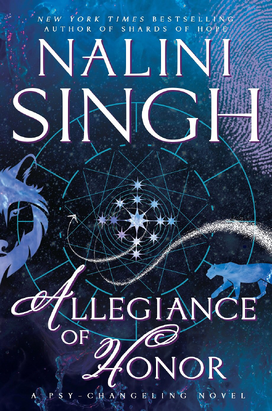 Ad blocker interference detected!
Wikia is a free-to-use site that makes money from advertising. We have a modified experience for viewers using ad blockers

Wikia is not accessible if you've made further modifications. Remove the custom ad blocker rule(s) and the page will load as expected.